Not all IT contracts come with strings attached. You don't have to trade remote working capabilities for data security or accept unexpected fees as the norm. At Virtual-Q, we bring enterprise-class security, computing, support, and disaster recovery solutions to any business for a flat monthly cost—no sacrifices required.
We can tackle any IT issue using the Q: our groundbreaking hosted desktop solution.
I.T. as a Service (ITaaS)
At Virtual-Q, we can step in as an extension of your IT team while consolidating your unpredictable technology costs into one manageable monthly fee. We provide Q Desktops for your employees that look exactly like physical desktops. However, Q Desktops function on any device, including Macs, PCs, iPhones, Androids, and tablets, allowing employees to bring the same computing power from the office into their homes.
We store your sensitive data on private or shared servers across our network of over 250 data centers, which makes it easy to comply with strict security standards and recover your data during a disaster. Plus, if a network issue arises, you can call our U.S.-based helpdesk at any hour of the day and achieve resolution within minutes.
Cybersecurity as a Service (CSaaS)
It's difficult to understand how catastrophic a cyberattack can be until you experience one yourself. The first few hours spent frantically attempting to get your data back are bad enough, but the months spent doing damage control and fielding privacy lawsuits from clients are even worse. Many companies have to shut down operations because the aftermath of a cyberattack is too much to handle.
Virtual-Q can help you avoid the devastation of a cyberattack. We can take a deep dive into your network to identify potential security concerns and eliminate those risks using the Q. In addition, our team monitors your network 24/7 for potential security threats and eliminates them before you even know there's a problem.
Every industry has different IT needs. Businesses in the healthcare or finance industry must prioritize data security above all else or face hefty fines from regulatory agencies. Architecture firms and engineers need a network infrastructure that can keep up with large amounts of data stored in power-hungry applications. Auto dealerships need a network that can handle their data management software without sacrificing load times.
At Virtual-Q, we understand that one-size-fits-all IT solutions won't cut it for your business, which is why we create industry-specific solutions for our customers. Our team members have extensive knowledge about various cybersecurity regulations, and we use that knowledge to inform our tailor-made service packages.
Read What Our Customers Have To Say
We have a 97% customer retention rate. Learn why companies partner with Virtual-Q for the long term.
I have had the pleasure of working with Virtual-Q as my IT technology provider and consultant for a number of years. When I transitioned my offices, the process was seamless. The entire team displays a dedication to excellence in the service they provide to their clients, and I have always found them to be courteous, prompt, and professional. Their CEO, Victor Quinones's character is evident in his values and integrity and shows in how he cares about the well-being of others.
I have been an intermittent customer of Virtual-Q for the past seven years and have known Victor J. Quinones, its owner, on a personal level throughout this time. I say 'intermittently' because my home office Network Support Team takes care of most of my technology needs, but every once in a while, I need something done locally and immediately. Virtual-Q has always been there for me and my technology needs consistently and promptly! Victor is a true professional and extremely knowledgeable in his chosen profession.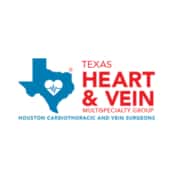 Transitioning our information technology services from a major healthcare system into a private practice medical group couldn't have been more seamless with the help of Virtual-Q's professional team. Their experience and friendly prompt service have proven to be a great asset in feeling confident that our business runs secure and smooth. We will be expanding soon and recognize Virtual-Q as an IT company that can support our offices regardless of size.
Virtual-Q has been Wexford's information technology provider and consultant for approximately four years. During that period, Virtual-Q's team has been supportive, responsive, and courteous. Though we experienced some challenges, with Virtual-Q we have worked efficiently and collaboratively to successfully resolve them. Virtual-Q's founder and CEO, Victor Quinones, seems to always be available when we have an issue or just want to talk strategy.
When we opened our doors in 2009, our mission was to outdo existing virtual desktop technology and make it available to any business, regardless of size or industry. Soon after, we rolled out the Q and removed the traditional barriers that come with managed IT. Our customers no longer needed to use a specific device within a small radius to use their work network. Instead, they could work from home on a cell phone, tablet, or any other internet-connected device and experience the same speed and processing power their office desktop provided.
Today, Virtual-Q serves countless clients in our home state of Texas and throughout the nation. We are proud recipients of various awards and certifications from local organizations and renowned technology partners. Though our company has grown and changed over the years, we still uphold the same level of exceptional service we offered over a decade ago.
Schedule Your Q Desktop Live Demo Today
Book a live Q Desktop demo with our team and experience the technology that revolutionized cloud-based computing.